Supplies Needed
A4 or Letter size cardstock or 9" x 12" construction paper
Scissors
Glue
Markers or colored pencils
Things to decorate your greeting card with: crayons, sequins, stickers, ribbons, lace, small paper shapes, stamps, glitter glue, etc.
STEPS
Method 1 : Making a Heart Greeting Card Without a Template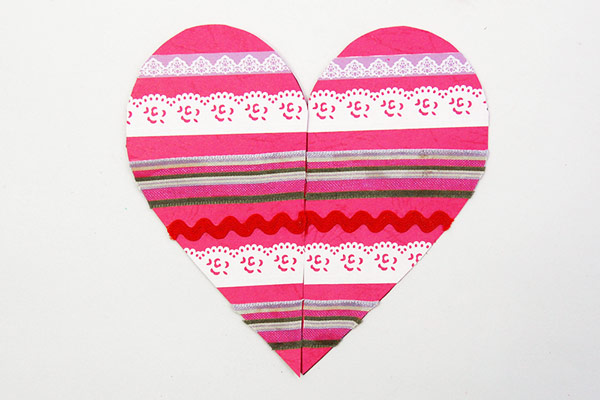 6

Decorate the front.

Decorate the front of your greeting card by drawing, coloring, or painting designs on it. You can also use glitter glue or puffy paint to make dots, lines, and patterns.

Another option is to glue a variety of materials such as sequins, ribbons, lace, paper or foam shapes, small buttons, or any other decorative materials that you already have.
STEPS
Method 2 : Making a Heart Greeting Card Using a Template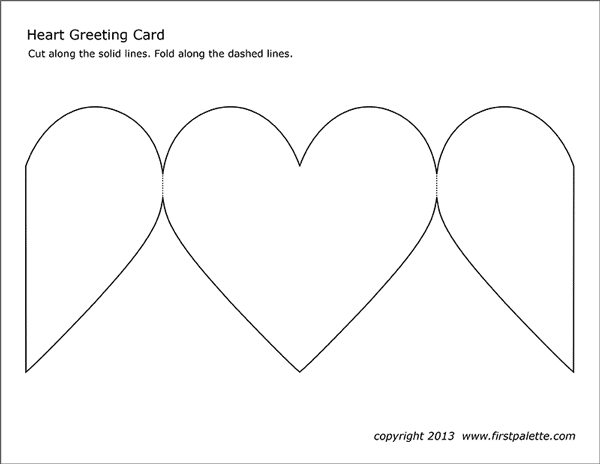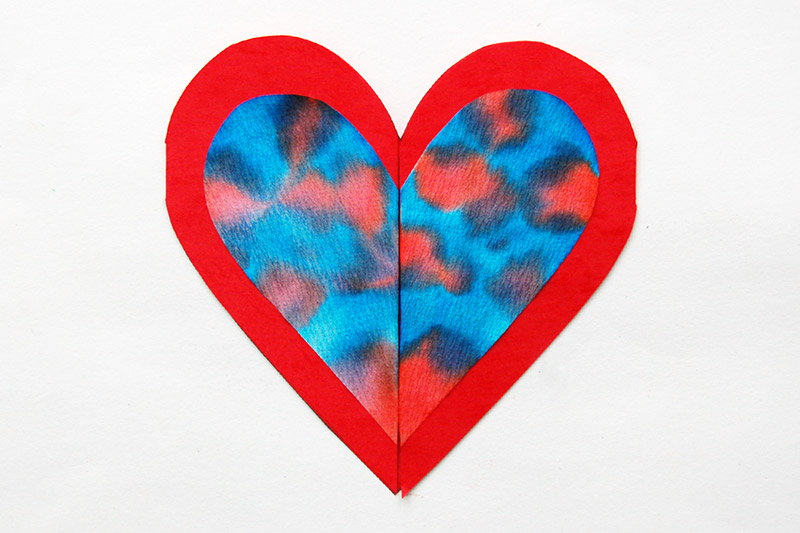 5

Decorate the front.

Decorate the front however you like. For this greeting card, I cut out a smaller heart shape from a piece of paper coffee filter and colored it with food coloring for a tie-dyed look. See how it's done in our Coffee Filter Flowers craft.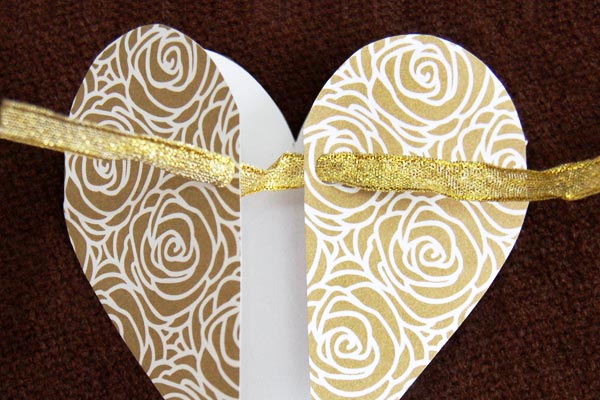 7

Add a ribbon.

To keep the heart's front flaps closed, you can put a small sticker or tape to hold them together in the middle, as shown in Step 8 of the previous section.

Another idea is to keep the front flaps closed using a ribbon. First, punch a hole close to the straight edge of each flap. Next, weave a short length of ribbon or string through both holes.