Supplies Needed
Brown cardstock or construction paper
Crepe paper or tissue paper
Scissors
White glue
Feathers
Pipe cleaner
Scotch tape
Flower sequins, flowers, paper or craft flowers
BUSHES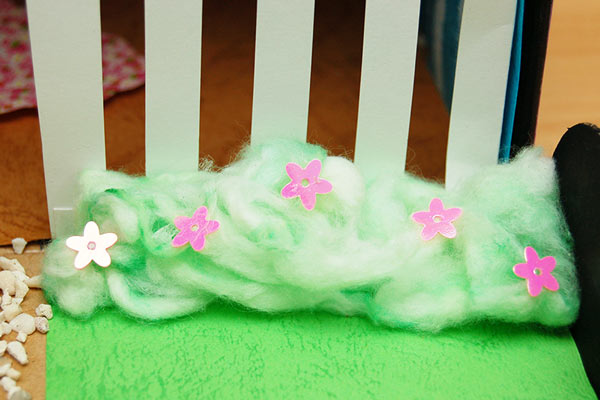 Color some cotton green following these steps. Once dry, fluff up the cotton and shape them into bushes. Glue the bushes onto your diorama. You can glue some flower sequins or craft foam flowers on the cotton bushes.
Another simple idea for making bushes is to scrunch up some green tissue paper or crepe paper and glue them on to your diorama.
FERNS AND TROPICAL PLANTS
A. Making Ferns out of Feathers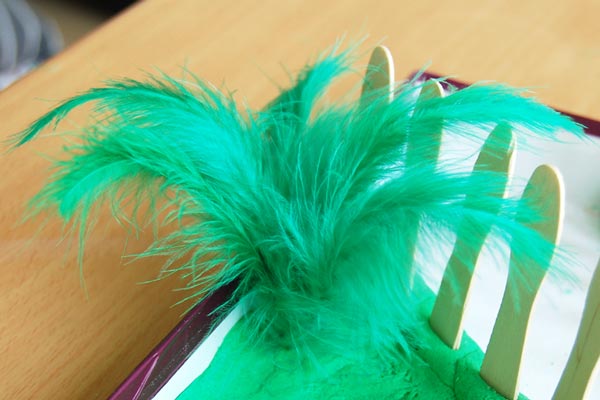 Bunch together at least 6 green feathers and bind them at the base with tape. Arrange the feathers so that they fan out like a real fern.
B. Making Ferns and Tropical Plants out of Crepe Paper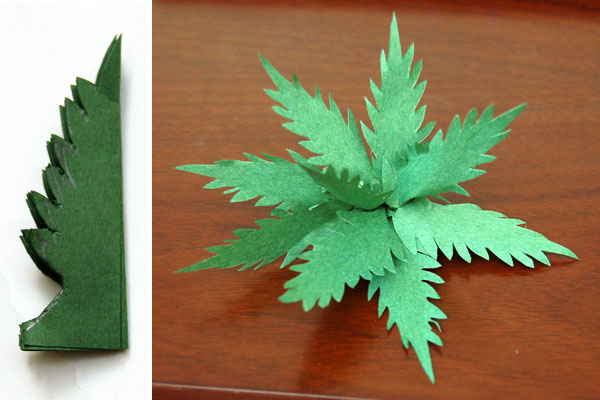 9

Create other leaf shapes.

Once you get the hang of it, try experimenting with other leaf shapes. Instead of drawing a plain diagonal line in Step 2, try some zigzags, curly, or other lines to come up with interesting leaf shapes. You can also make the plant out of paper instead of crepe paper.
C. Making Philodendrons and Other Large-Leafed Plants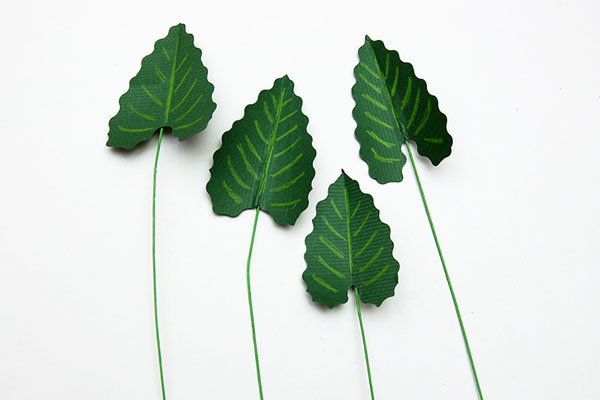 1

Create paper leaves.

Cut out heart-shaped leaves out of green construction paper or cardstock. Use a pair of wavy or scallop edging scissors if you want the leaves to have wavy edges. Draw veins on each leaf using markers or colored pencils.

Cut a length of green floral wire or pipe cleaner to make a stem. Glue a stem behind each leaf. Let the glue dry.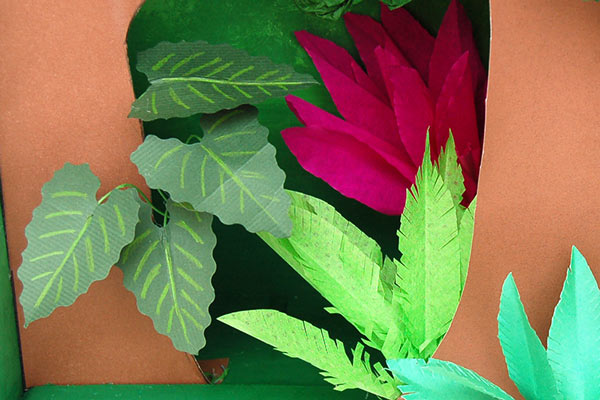 3

Arrange the leaves.

Bend each stem towards a different direction so that the leaves fan out like a real philodendron plant. Flatten the bottom end of the stems before positioning the plant in your diorama.
---
FLOWERS AND POTTED PLANTS
GRASS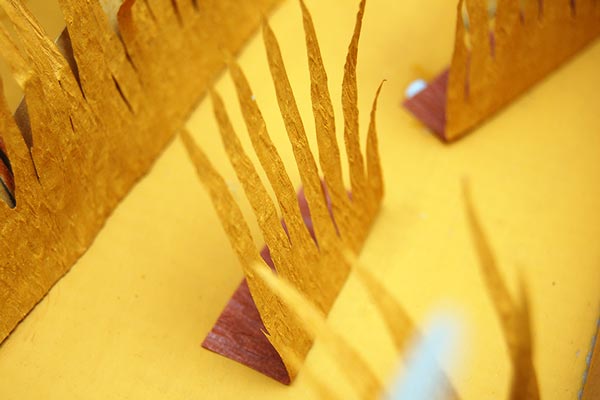 3

Create a bottom tab.

To create grass that can stand on its own, fold the strip of grass at the base to create a bottom tab. Glue the bottom tab onto the diorama's floor.
JUNGLE VINES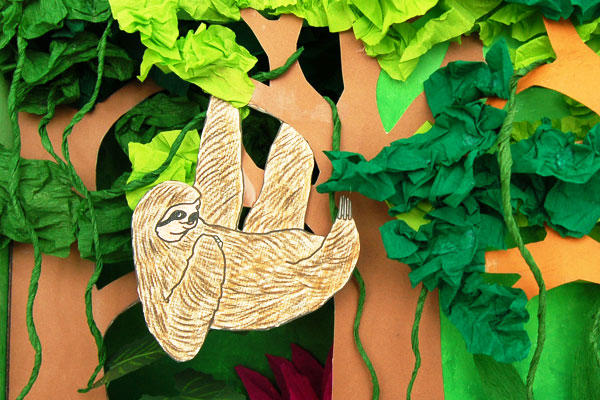 2

Place inside the diorama.

Glue one end of each vine onto a tree branch or to the box's ceiling.
---
TREE (2-DIMENSIONAL)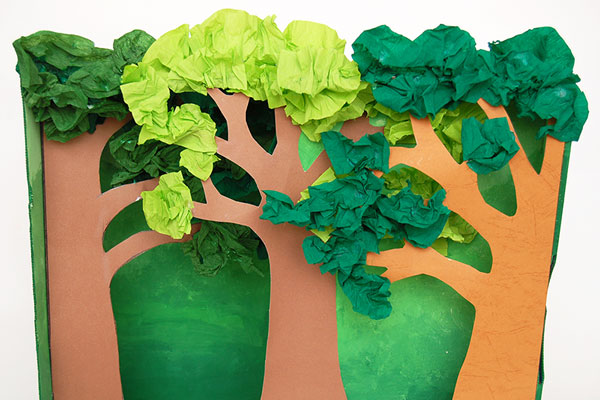 See Steps 3-10 of our Rainforest Diorama for detailed instructions.
You may also find these printable tree trunk templates helpful. Use any of the first four templates to make trees for your diorama.
TREE (3-DIMENSIONAL)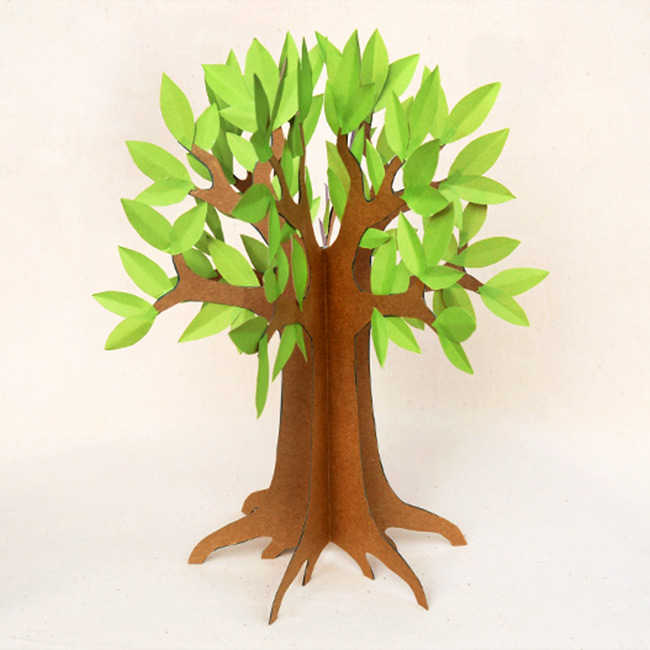 Make a three-dimensional paper tree. Check out the instructions and templates for making one at our 3D Paper Tree craft.
---