Supplies Needed
Paper plate
Tempera or poster paint
White glue
Scissors
Paint brush
Wiggle eyes
Construction paper
Crayons or colored markers
Craft stick, pompoms, other decorative materials
STEPS
7

Add spots or other patterns.

Create some spots, stripes, or patches, if your animal has them. You can paint them using your fingers, some cotton buds, or a regular paint brush. The patterns can also be drawn using crayons or permanent markers.

Another option is to cut out the spots and stripes out of paper and glue them onto the paper plate.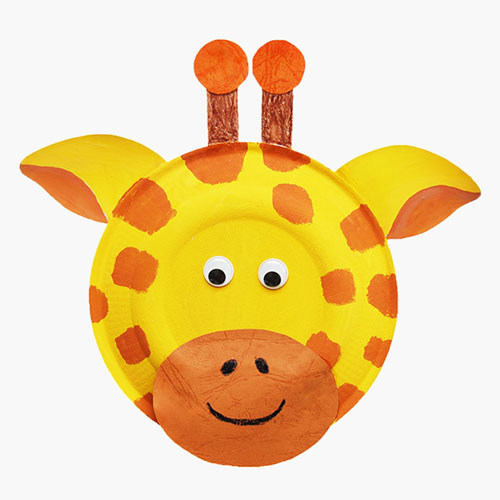 12

Add more detail.

Add more details if you like. My giraffe needs circles at the tips of the horns. I cut them out from paper and glued them at the tips of the craft stick.

This giraffe illustrates the basic steps for making paper plate animals. More ideas for making these animals are described in the section below.
More Ideas
So far, we have made twelve paper plate animals, namely, a giraffe, an elephant, a tiger, a leopard, a lion, a zebra, a dog, a cow, a rabbit, a reindeer, piglets, and bears. Check them all out below. We described the variations we have done from the craft steps above.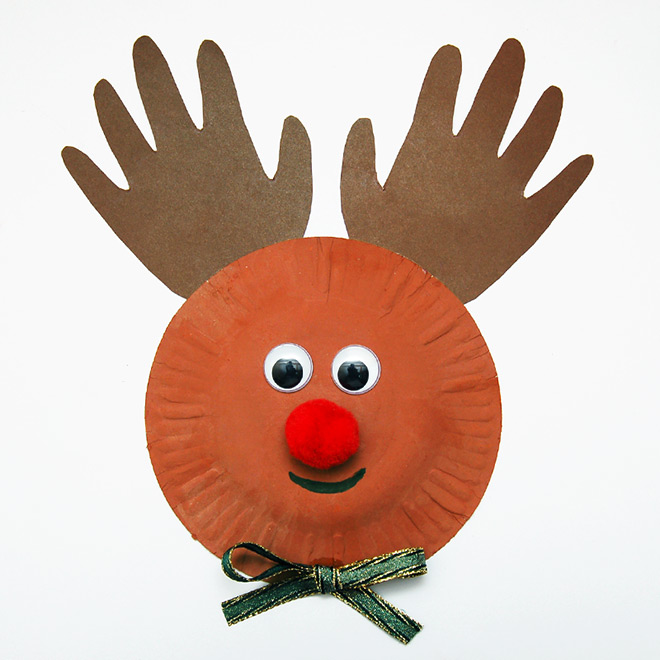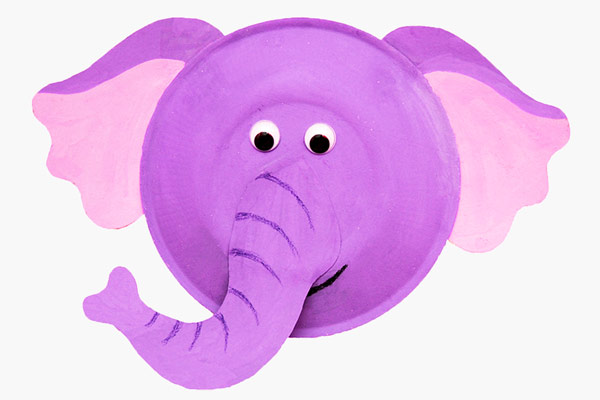 Paper Plate Elephant
As shown in Steps 4 and 5 above, a long trunk out of cardboard or construction paper is attached to the paper plate prior to painting. Paint the entire paper plate, including both sides of the trunk. After the paint dries, draw lines on the entire length of the elephant's trunk using crayons, permanent markers or poster paint. Draw a mouth on the paper plate, a half-inch or so below the trunk.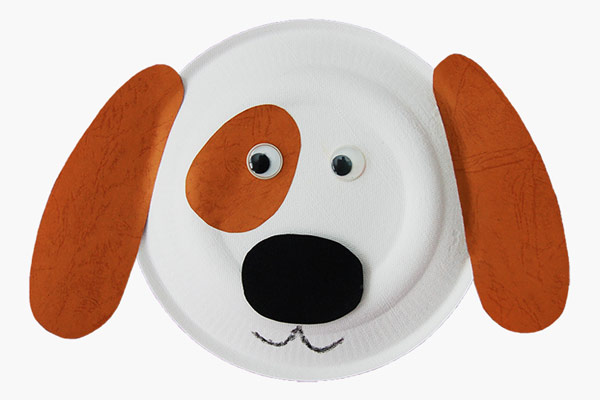 Paper Plate Puppy
If you don't feel like doing a messy craft, you can skip the painting step altogether with this adorable paper plate pup. Cut out a pair of long brown paper ears and an oval paper eye patch. Cut out an oval nose out of craft foam or felt for a three-dimensional feel. Glue all the cut-outs onto the plate. Add a pair of wiggle eyes and draw a mouth to complete your paper plate dog.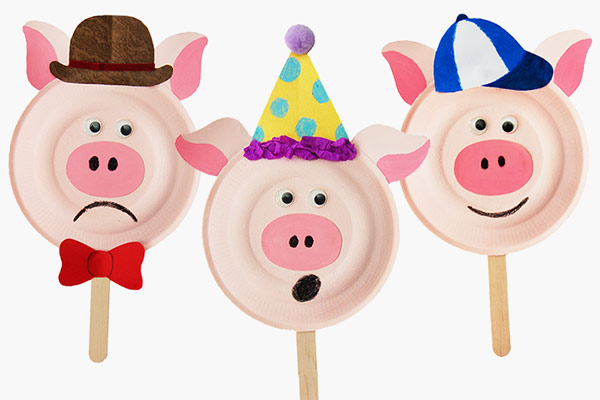 Paper Plate Pig
Paper plate animals are great for storytelling or role playing. Make a handle by gluing a wooden dowel or a craft stick at the back of the paper plate. Give the animals lots of character by drawing expressive mouths, eyebrows or even distinct facial features like freckles or mustaches. Hats, bows, spectacles, and other wearables can further give them character. If you want to wear them as masks, simply cut out holes for the eyes.
---