Supplies Needed
A4 or Letter size cardstock
Crayons, paint, or any coloring material
Scissors
Hole punch
Elastic string
Transparent tape
Craft stick (optional)
STEPS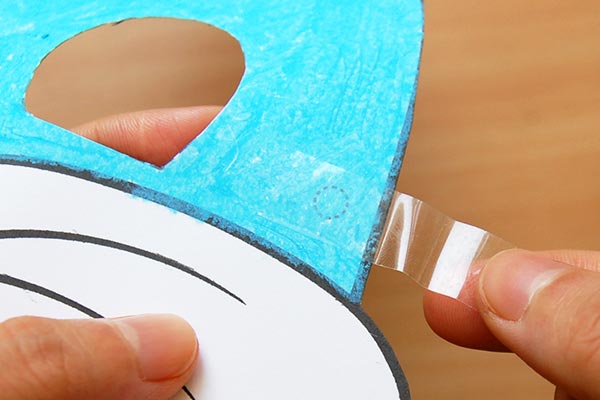 4

Strengthen the holes.

Notice the pair of little circles on each side of the mask? These are the spots where you need to punch holes for attaching the string. Paper masks normally tear around these holes after a few uses. To reinforce these spots, put transparent tape over the marked holes and fold the tape towards the back of the mask.
More Ideas
To date, we have printable masks for thirteen animals. Check them all out below plus some variations and crafting ideas that you can try.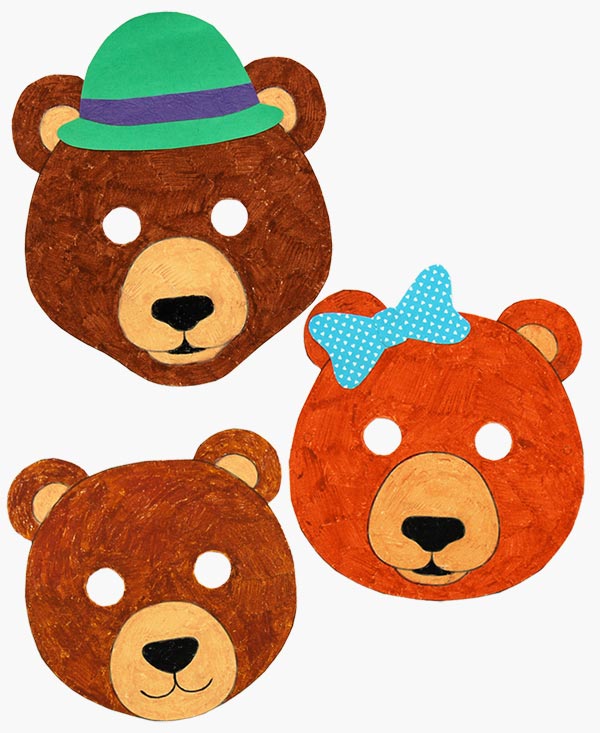 Bear Masks
Printable Bear Masks
Make a family of bears with our three printable bear masks. Color them brown to make brown bears, white for polar bears, or black to come up with black bears.
These masks are great to use for story time or role playing. Give the bears more character by decorating with paper or fabric hats, bows, spectacles, mustaches, or other fun accents. Check out these useful printables: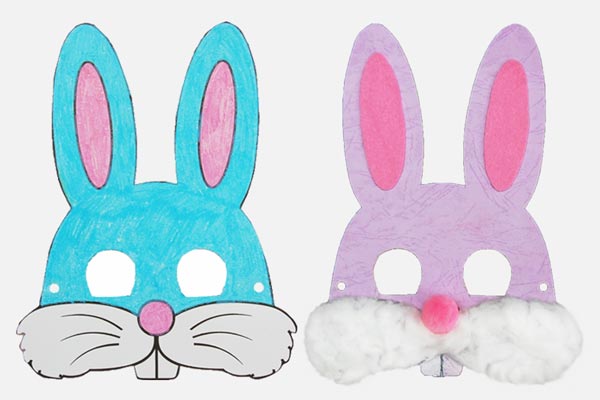 Bunny Masks
Printable Bunny Masks
Rabbit masks are perfect for Easter or spring. An easy way to come up with a colored bunny mask is to print out the bunny template on colored cardstock. Add texture to your mask by gluing materials such as felt or fabric for the ears, a pompom nose, and some cotton for a fluffy snout.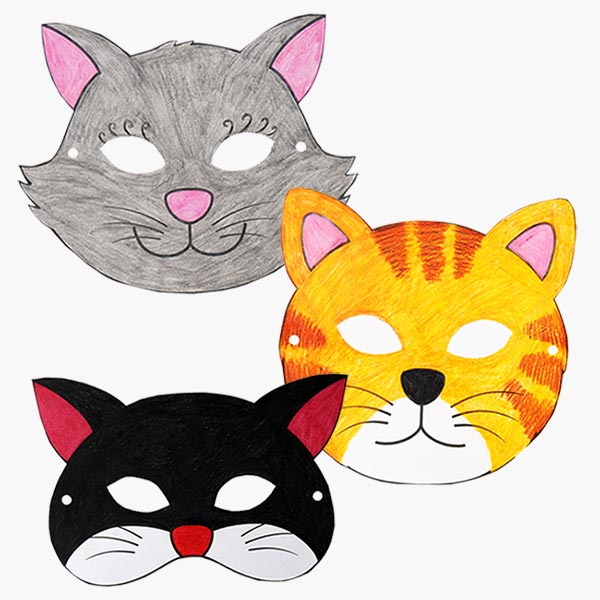 Cat Masks
Printable Cat Masks
We have three adorable cat masks that you can choose from. Paint the masks with one color or make some fur patterns with colored stripes or patches of color. Draw details like lashes, eye brows, or a tongue.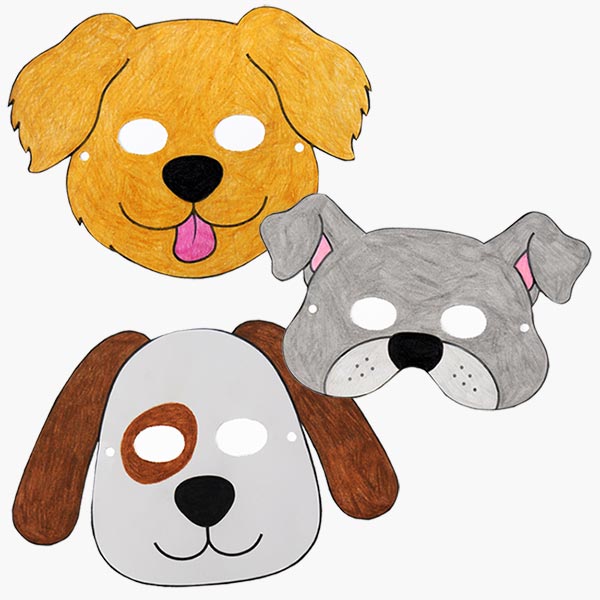 Dog Masks
Printable Dog Masks
Choose from any of these three cute puppy masks. Color them after your favorite dog breed (e.g. golden brown for golden retrievers, black and white for border collie, etc.) or color it as you please. Add some fun details like a patch around the eye, some whiskers, or a hat or bow on top of the head.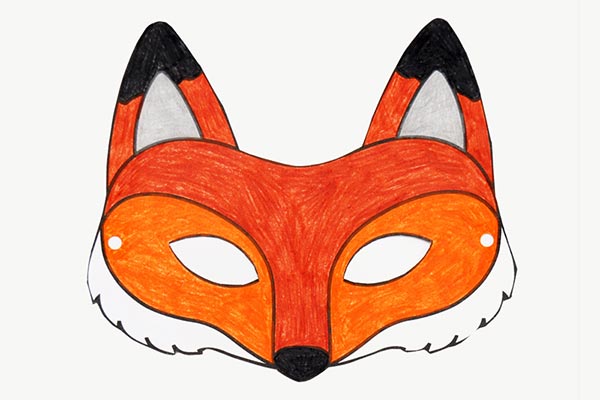 Fox Mask
Printable Fox Masks
Red foxes are pretty popular but you can also color the mask gray to make a silver or gray fox, light brown for a swift fox, or white to make an arctic fox. Wear the mask as a cool disguise or use it for role playing stories such as The Little Prince or Aesop's The Fox and the Grapes.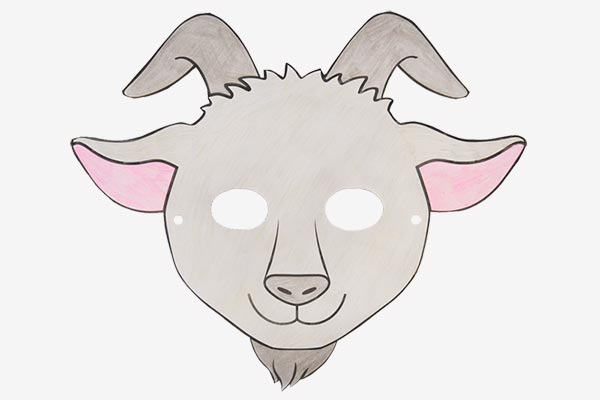 Goat Mask
Printable Goat Masks
This goat mask comes in three colors—perfect as costumes for The Three Billy Goats Gruff and other farm-themed stories.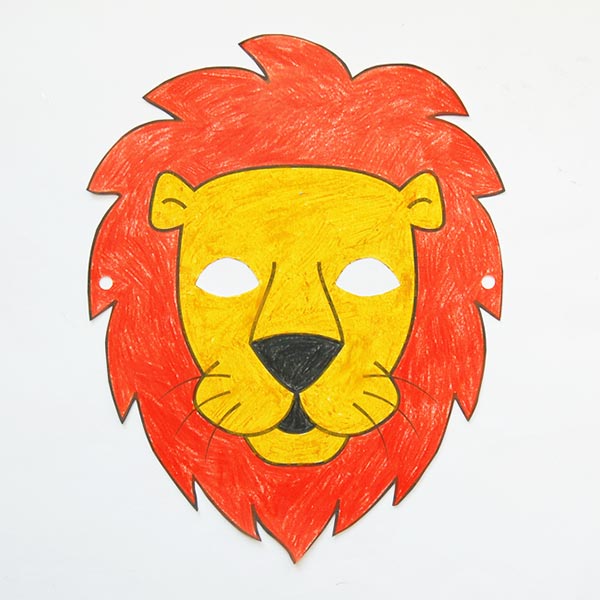 Lion Mask
Printable Lion Masks
Wear this mask as the king of the jungle! This mask is terrific for jungle, zoo, safari, or circus-themed parties, lessons, and activities.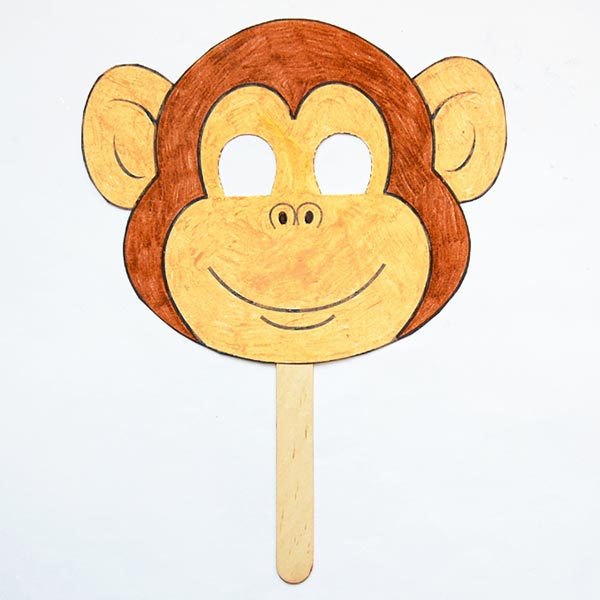 Monkey Mask
Printable Monkey Masks
If you are not comfortable wearing your animal mask directly on your face, make a handle and hold the mask in front of your face instead. Glue or tape a craft stick, an unsharpened pencil, or a wooden dowel at the back of the mask.
The monkey mask is great to make and wear for jungle-themed stories, lessons, or events.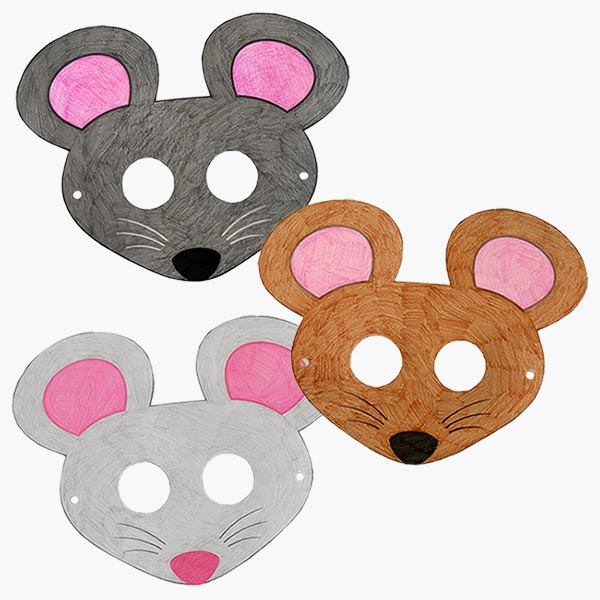 Mouse Mask
Printable Mouse Masks
These mouse masks are fun to craft and wear for mouse stories like The Three Blind Mice, The Country Mouse and The City Mouse, or Stuart Little.
If you wish to print out the colored masks, we have them in three colors—light gray, dark gray and brown.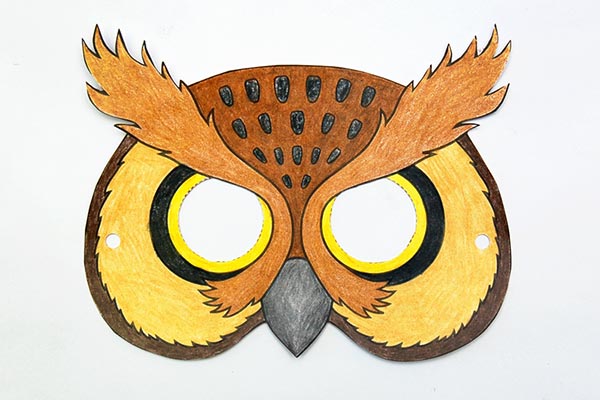 Owl Mask
Printable Owl Masks
This owl half-mask is a pretty neat disguise for a Halloween, Mardi Gras, or costume event. You can make it fancier by decorating with glitter, feathers, and sequins.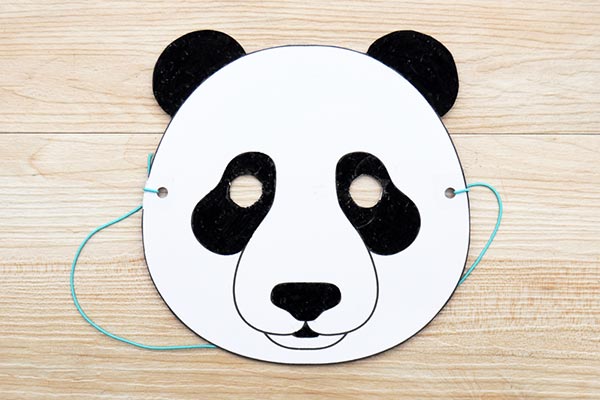 Panda Mask
Printable Panda Bear Masks
Everyone loves this cuddly gentle giant from China. Wear the mask whenever you want to dress up as your favorite panda character.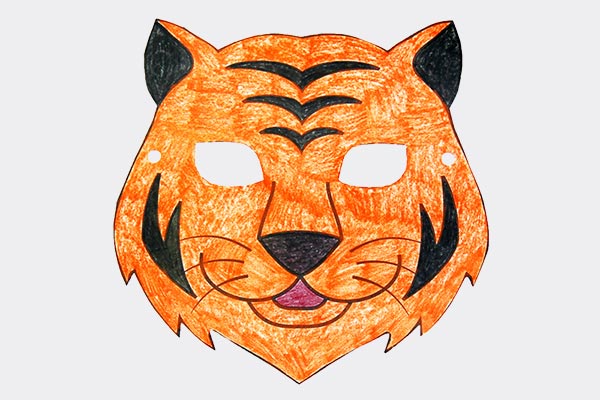 Tiger Mask
Printable Tiger Masks
Dress up as the biggest cat in the world. Color your tiger mask with the traditional orange with black stripes or perhaps go with the rare white tiger (with black stripes).
---