Supplies Needed
Fabric ribbon
Dowel, pencil or rod
Cornstarch
Water
Transparent tape or clothespins
Scissors
Spray bottle
STEPS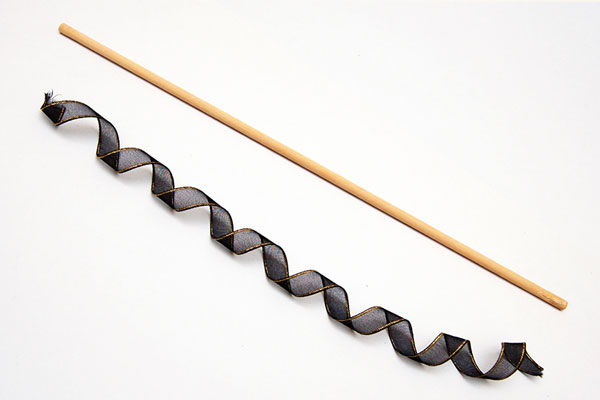 9

Remove the ribbon.

Once the ribbon is dry, remove the tape or clips at the end of the rod. Carefully slide the curled ribbon off of the rod.

The curls on these starched ribbons will stay unless you wash the ribbon in water. For more permanent curls, you can bake the ribbons at 125°C (255°F) for 10 minutes.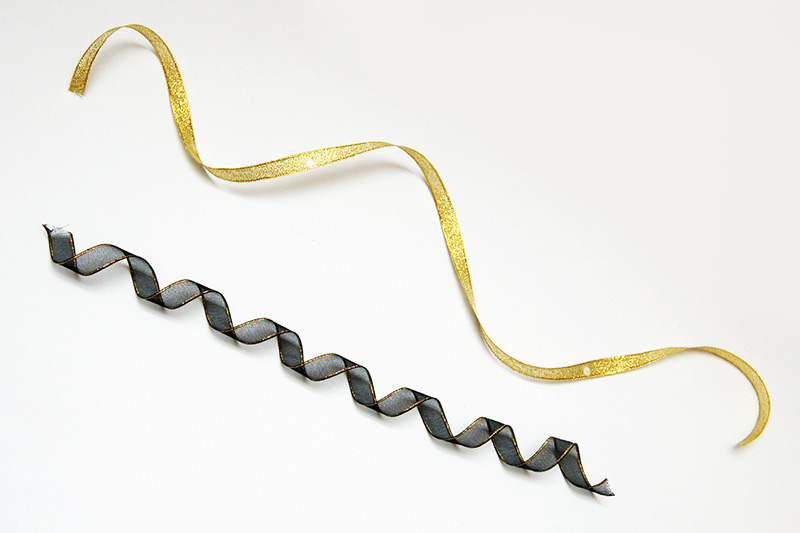 10

Use the ribbons.

Tightly curled ribbons (black ribbon) make pretty spiral curls which are perfect accents for elegant gift wrapped presents or use them to fancy up your hair ties and hair accessories.

Loosely curled or wavy ribbons (gold ribbon) are great to use as trailing material for masks, hats and other crafts.
---
More Craft Recipes & How-To's: