Supplies Needed
Construction paper (12" x 18")
Scissors
Pencil
Ruler
Compass
White glue
Stapler
STEPS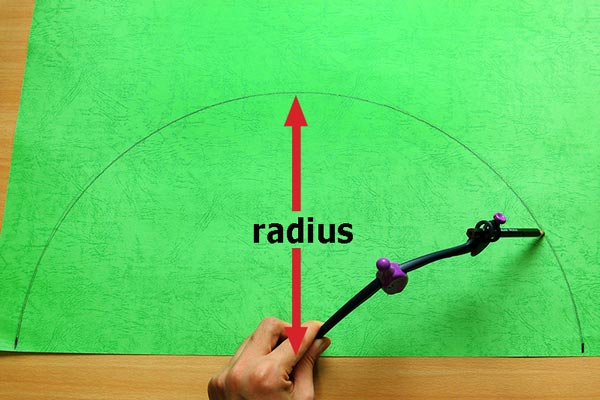 1

Draw a half-circle.

Draw a half circle on construction paper using a compass or a pencil tied to a string. You can use the radius measurements below as a guide. The radius is the distance from the center to the edge of the circle.
Small cone hat (e.g birthday hat) - 6 to 8 inches
Medium cone hat (e.g clown hat, Santa hat) - 9 to 10 inches
Large cone (e.g witch hat or wizard hat) - 11 inches or more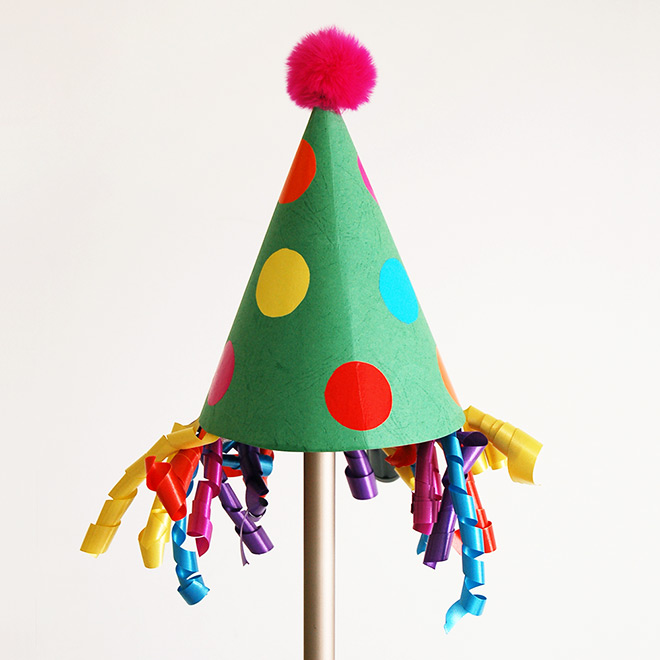 8

Decorate the cone hat.

By adding a few more details, you can turn your plain cone hat into any of these fun hats:
---
More Ideas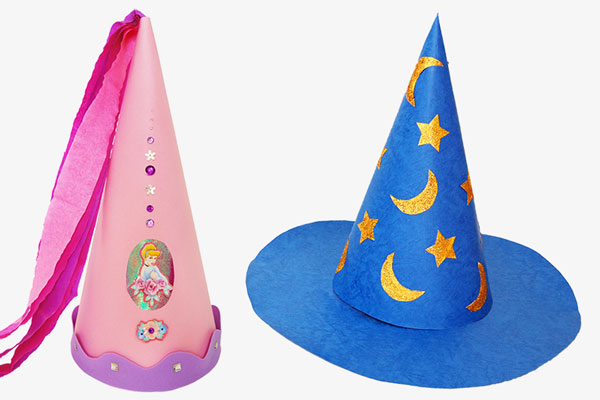 Try other ways to make a cone hat.
Check out more ways to craft a cone hat:
---
More Craft Recipes & How-To's: